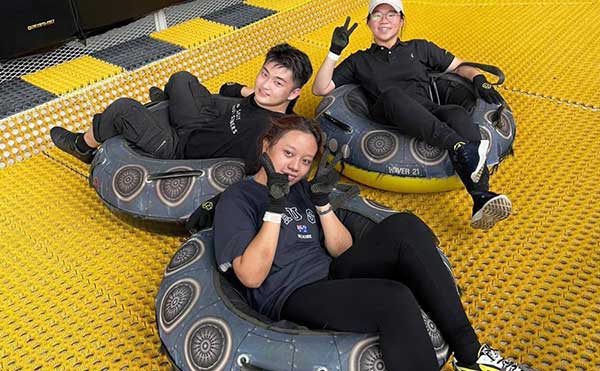 The feeling of sliding down a snow bank on an inner tube is a wonderful pastime for kids and families in a snowy winter season. Tubby Ride's special surface is designed to achieve the same sensational experience.
Track length - 44 metres
Weight Restrictions- Minimum 15kg
Play, jump or practice your slam dunk, on the large trampoline field. Suitable for all ages. Experience an awesome bouncy physical workout.
Length - 35 metres
Width - 17 metres
Weight restrictions - Maximum 120 kg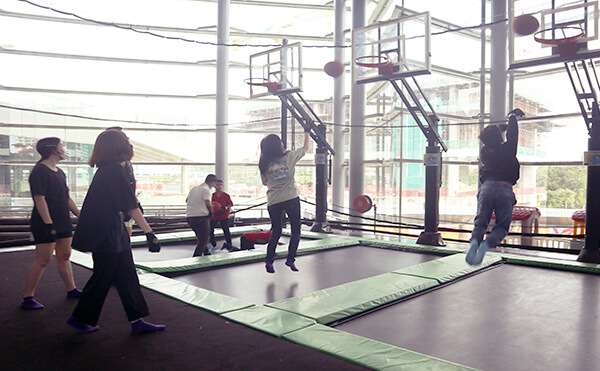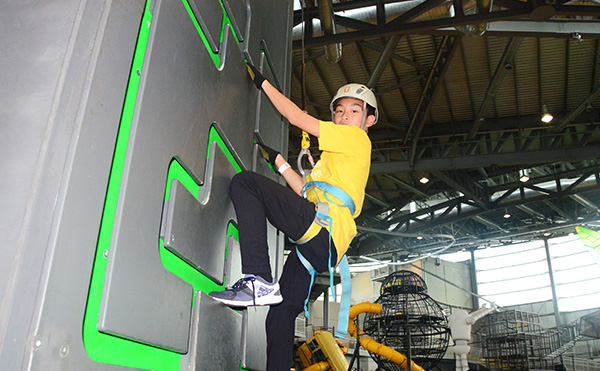 This is an interactive climbing area. All climbing walls are equipped with auto belays as a thorough safety measure. Many of the walls are interactive and require problem solving as part of the climbing challenge. A safety flooring is provided throughout the climbing area for additional safety. The challenges are namely Tetris Climbing, Skywalk, Parabolic Slides, The Labyrinth, The Gearhead, Speed Wall, Rock Climbing, Commando Ladder, Spider Web, Sensor Wall, Crate Challenge, Stairs of The Right Answer, Smiling Wall Climbing, Jump in the Air and Climb in the Dark.
Weight restrictions - Minimum 15kg,
Maximum 120 kg
The quick jump Free Fall Device gives patrons the thrilling sensation of a true free fall before comfortably lowering them to the ground. Specifically designed for participants from 20kg to 120kg.
Height Restrictions – 125cm above
Weight restrictions - Minimum 20 kg; Maximum 120 kg
Platform height - 12 metres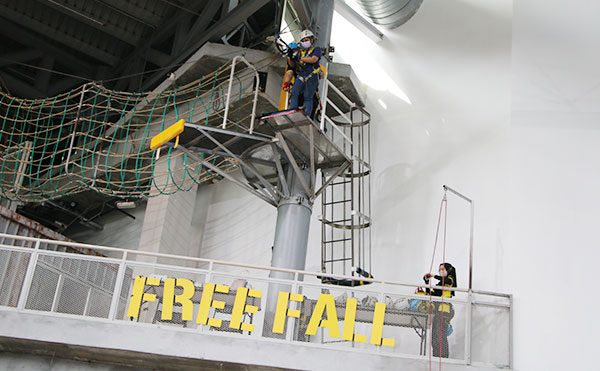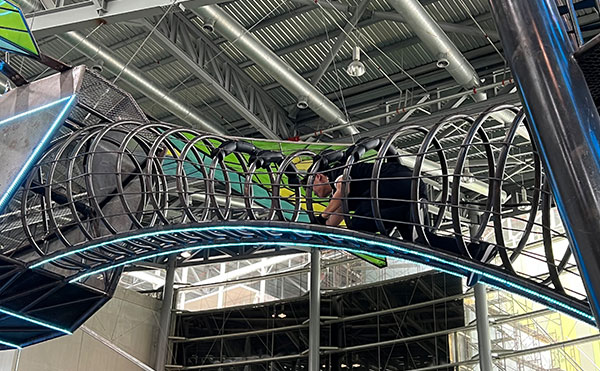 Navigate through the vertical labyrinth tunnels, cages and funky challenges, which is 10m above ground level. The entire Maze is completely secured thus removing the need for a harness. A scaled version is also available for younger kids, complete with fun slides
Height Restrictions
Big Maze - Minimum 120 cm
Small Maze - Maximum 120 cm
Highest point - 7.37 metres
Maze length - 116.43 metres
This course is a multi-attraction facility with ninja warrior obstacle perfect for adrenalin junkie! It contains courses that challenge and improve strength, endurance, coordination and agility of the physical body. If you are looking for fun and extreme activities, Ninja Warrior Course will put your abilities to the test.
Height restrictions – 155 cm above
Weight restrictions – 100 kg below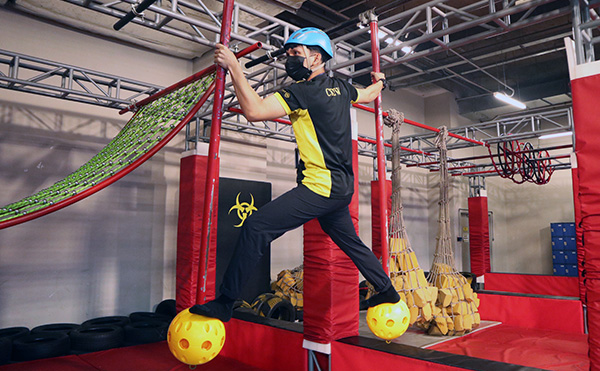 The first indoor rope challenge course in Malaysia, the Sky Trail offers 23 elements of varying challenges in a layered course enabling patrons to choose their level of challenges. The smart belay ensures patrons remain connected to the safety system at all times.
Height restrictions – 155 cm above
Weight restrictions – 120 kg below
Height from ground - 13.5 metres
Length of track - 139.38 metres
Malaysia's First Indoor Roller Glider in District 21 is a mix of zip lines and coasters. Instead of zipping down a cable, the trolley runs along a pipe allowing the closed loop course to take curves. This way the riders enjoy additional G-forces of a coaster with the gravity feed thrill of a zip line.
Height Restrictions – 155cm above
Weight restrictions - Minimum 45 kg; Maximum 80 kg
Track Length - 180 metres (from departure to arrival)